Seals in Farm Freshness Longer
LinearCooling™ reduces temperature fluctuations, locking in the flavor of fresh for up to 7 days.
*Based on UL test results using LG's internal testing method measuring the time it took to reach the 5% weight reduction rate of pak choi on the shelf of the fresh food compartment of the LGE LinearCooling™ model. Applicable models only. The result may vary in actual usage.
Fast & Even Cooling
Cooling air is supplied in every corner of refrigerator with multiple cooling air vent.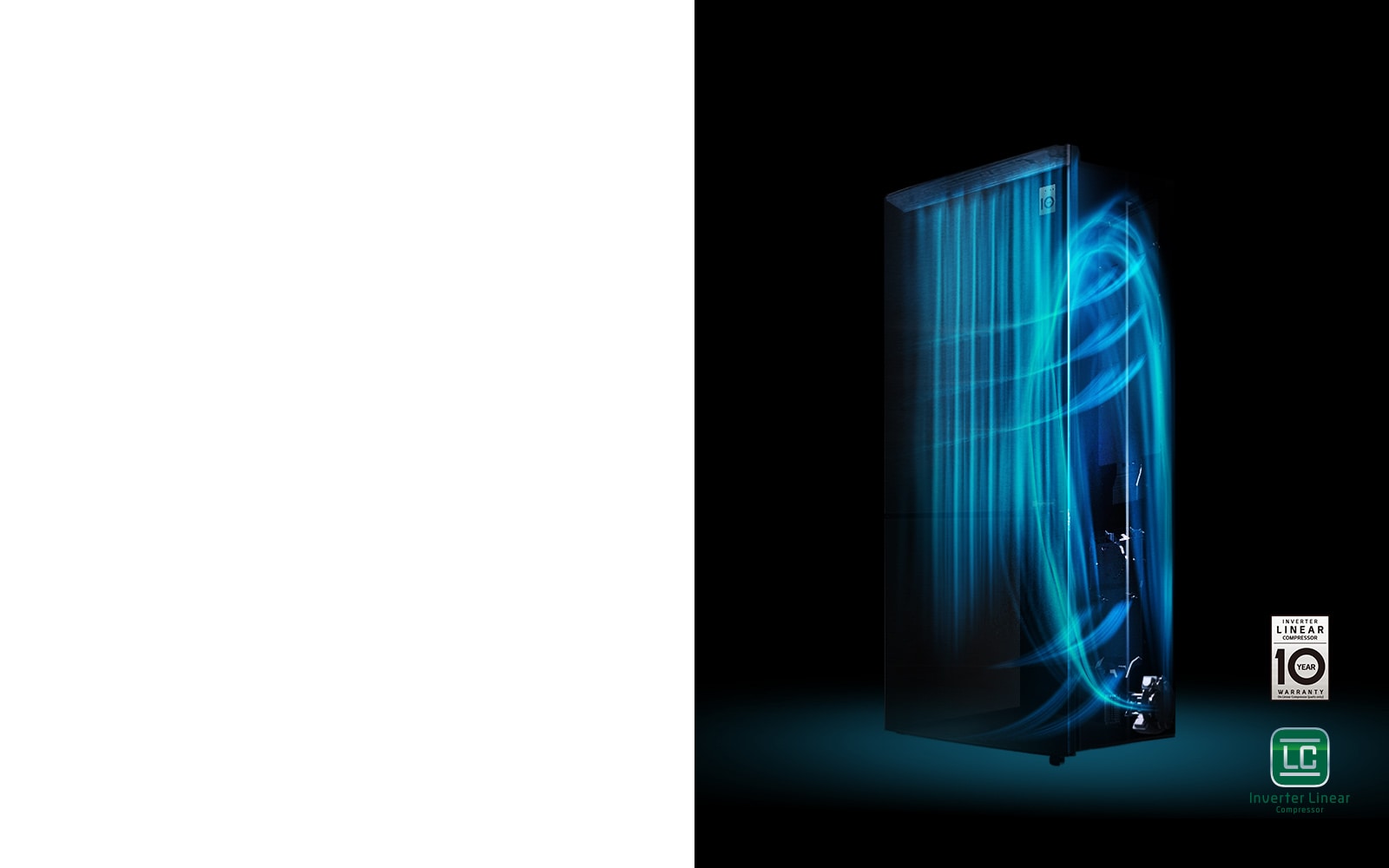 Inverter Linear Compressor
Efficient Energy Saving
Thanks to LG's Inverter Linear Compressor, ensuring market leading efficiency by using less components than conventional compressors. Hence, Inverter Linear Compressor has less friction points, making less noise.
Energy Efficient & Longer Life Span
LED Panel Lighting is more energy efficient & has longer life span than conventional bulb lighting.
Easy Storage
You can easily take out and move the ice tray whenever you need more freezer space.